Quality
The Meca Industria society works as norm ISO 9001-2000. We have the record number ER-1499/2008 certificate by the society IQnet and AENOR International.
We counted on means integrated in the factory with positions of automatic control in each machine. We arrange in addition to a conditionned laboratory of measurement that has the tools necessary to be able to control the quality of the pieces: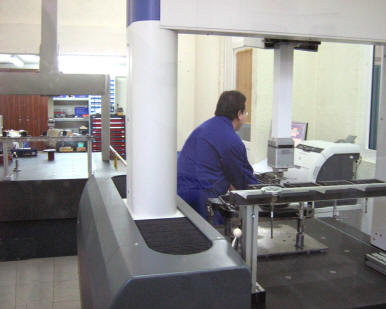 - Useful of metrologia: Calibers, inner and outer foot of king, micrometers of different dimensions...
- A machine of three-dimensional measurement Zeiss.
- Digital rugosimeter, tampones of diameter digital, column of measurement...